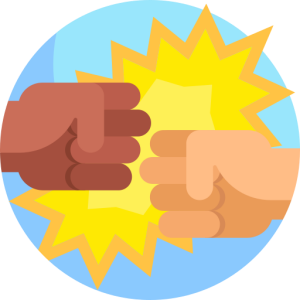 Family problems can manifest in the healthiest of families, resulting in challenging, frustrating, and painful interactions among family members. From little irritations to buried resentments, from dramatic arguments to feelings of guilt, disappointment, and anger we did not even know we had, our families often bring up the most intense emotions we experience, for better or worse.
Ideally, our families are those whom we can always rely on for support, from whom we draw strength and feedback, for whom we feel love and concern, and with whom we feel close and comfortable, openly sharing thoughts and feelings. In reality, few families meet this expectation 100% of the time, and in some cases, a person's family is far from ideal, associated instead with stress, misunderstanding, anger, disconnection, and unmet needs. From our family of origin, we develop our expectations of others, communication skills, outlook on life, ability to give and receive love, and coping skills, among myriad other traits, and chronic family problems can have lasting effects.
مشاوره مشکلات خانواده
خانواده نخستین و کوچکترین جامعه ای است که ما از کودکی در آن پاگرفته و بزرگ می‌شویم.
هر خانواده‌ای با فرهنگی متفاوت زندگی میکند و کودکان در آن فضای خاص رشد کرده و بزرگ می‌شوند و زمانی که خود خانواده تشکیل می‌دهند ارتباط نزدیک با همسرشان که از فضا و فرهنگ دیگری است به دشواری برمی‌خورد.
مشکلات خانوادگی در گذشته با پادرمیانی بزرگترها و ریش سفیدها حل و فصل می‌شد یا با کوتاه آمدن و بخشش از سوی یکی از همسران کنار گذاشته می‌شد ولی همین مشکلات قطره قطره دریایی می‌شوند و سرانجام سیل و طوفان جدایی و طلاق را به همراه می‌آورند.
بررسی ریشه ای مشکلات و انجام راهکار های علمی و عملی برای کاهش آنها در هر خانواده سالمی امری عادی است و چنانچه شما هم هر مشکلی در خانواده با همسر یا فرزندان‌تان دارید باید از مشاوران خانواده کمک بگیرید تا زندگی سالم و شادی در کنار عزیزانتان داشته باشید.
برای آغاز مشاوره لطفا روی نام یکی از مشاوران کلیک کنید و سپس در برگه خودشان نوبت مشاوره بگیرید. اطلاعات کامل، رسید پرداخت و چگونگی تماس پس از رزرواسیون بلافاصله به نشانی ایمیل شما فرستاده می شود.
اگر پرسشی برای انتخاب مشاور یا نوع مشاوره دارید با ما تماس بگیرید تا راهنمایی تان کنیم:


Shokoufeh Vatandoost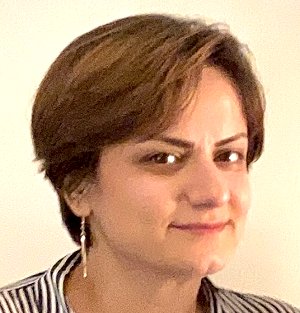 DIPLOMA(S):
Clinical Psychology, VUB

SERVICES:
Premarital Counseling, Depression, Stress, Anxiety, Anger, Relationship, Love, Emotions, Children, Teenagers, Family Conflicts, Career / Life Changes, Motivation, Self-Confidence
Parvin Mohseny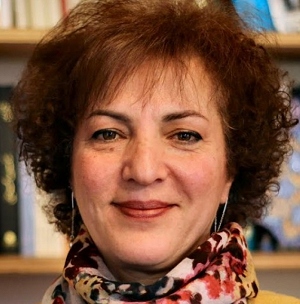 DIPLOMA(S):
Psychothérapeute en thérapie familiale et systémique (Chapelles aux champs & UCL)

SERVICES:
Legal advisor (Family Reunion), Life Coach, Family Coach, Depression, Stress, Anxiety, Relationship, Emotions, Self-esteem, Self-Confidence
Atousa Haghani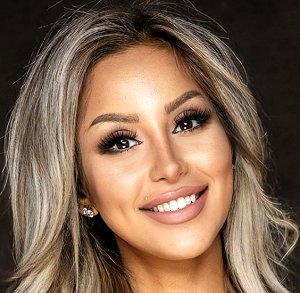 DIPLOMA(S):
Avondonderwijs voor volwassenen Antwerpen

SERVICES:
Life coach, Premarital Counseling, Relationship Love, Emotions, Family Conflicts
Nasim Hashemi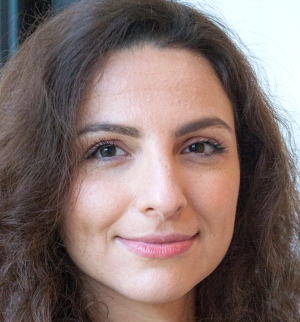 DIPLOMA(S):
Master en Sciences Psychologiques et psychopathologie, ULB

SERVICES:
Premarital Counseling Depression, Stress, Anxiety, Anger Relationship, Love, Emotions, Career / Life Changes, Motivation, Self-esteem, Self-Confidence, Life Coach (Personal)